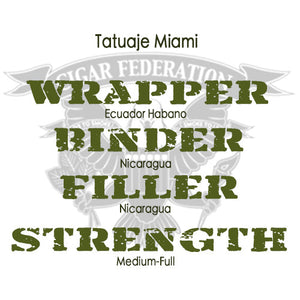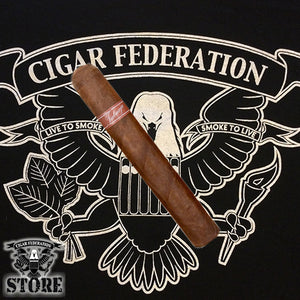 *VERY HIGHLY RECOMMENDED!*
Originally released by Pete Johnson back in 2003!
TATUAJE MIAMI (BROWN LABEL) completely changed the cigar industry forever! 
You would think after all these years, that these would be easy to get…but you'd be mistaken about that! These are still made like they were back in 2003–in small batches and only distributed to select retailers!
You know that Tatuaje makes some of the most sought after brands on the market. (And some of our absolute personal favorite blends of all time!)
TATUAJE MIAMI is a full-bodied, medium-strength cigar. Flavors are complex and delicious! Expect notes of milk chocolate, leather, coffee, heavy cream, black pepper, and sugar. Oh, it's so delish!
*Sizes NOELLAS, ESPECIALES, AND REGIOS IN STOCK!
Get Yours NOW!