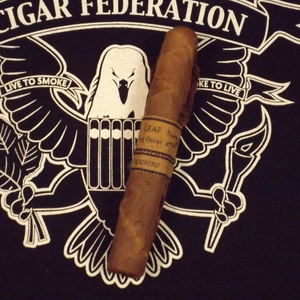 Leaf by Oscar Maduro tastes like cookies. Oreos in fact! Call us crazy but that's the only way we know how to describe it.
Wrapped in a beautifully aged Nicaraguan maduro wrapper, Leaf by Oscar Maduro not only delivers mind blowing flavors, but is impeccably constructed. The burn is spot on and it generates copious billows of smoke. 
Leaf by Oscar Maduro is a cigar you'll bring out to impress your friends. That's IF you want to share!