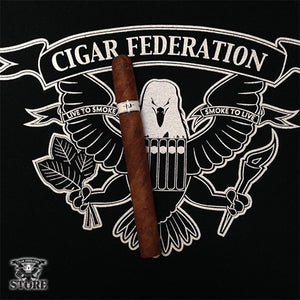 The Illusione f9 brings some strength to the table.  While most of the Illusione cigars fall into that medium-to-medium-plus range, the f9 takes the next step.  While I wouldn't call it a true full strength cigar, you will want to respect it's power.
Notes of coffee and chocolate combine to give you a nice mocha flavor and the woody and spicy notes bring balance. When I say spicy here, think cinnamon as opposed to pepper.
Great smoke.  #BUYNOW!  'Nuff said.