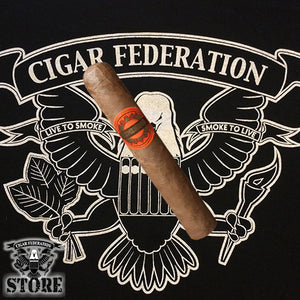 Crowned Heads makes some kick ass cigars. Every release is amazing and that's why they are amongst top tier of boutique cigar makers.
Luminosa is an amazing addition to the Crowned Heads line-up. A mild-medium strength, Ecuadorian Connecticut wrapped cigar, that is perfect for any smoker. It has an undisclosed binder and filler, but it was blended to work great with your morning cup of coffee or your after dinner smoke.
Luminosa is produced at Tabacalera La Alianza S.A, under Ernesto Perez-Carrilo Jr. This is the same factory which produces the Four Kicks, Headley Grange and Le Carême.