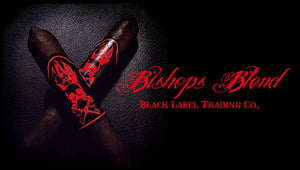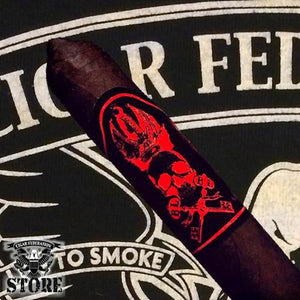 *GET IT HERE FIRST!*
The 2021 BLTC BISHOPS BLEND was just released! 
Hey, BLTC Bishops Blend is one of the highest rated boutique releases! (With almost a 100% 5-Star Rating from the FedHeads!) It's one of the top-shelf favorites we can't wait to smoke!!
This year's Bishops Blend is the latest installment of the annual release...and it's the best so far!
BLTC owner, James Brown, described Bishops Blend 2021 like this:
"Bishops Blend boasts big bold flavors of anise, pepper, raisins and a sweet earthiness on the finish. It is very complex and extremely refined. As with the past vintages, the broadleaf fillers shine at the forefront and are perfectly balanced by the Nicaraguan filler tobaccos."
*THIS IS ONE OF THE BEST CIGAR RELEASES OF THE YEAR!
IMPORTANT: Buy 4 5packs of the Corona Largo or Robusto to get a box; Buy 2 6packs of the Lanceros to get a box! 

We've only got a small allotment of Bishops Blend, so time is of the essence! Hurry and get yours before they are long gone! 
Get Yours NOW!