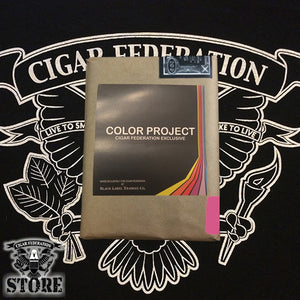 The Salmon Patty was so popular that we brought it back for one final installment! But only 500 cigars were produced. So, get your stash soon!
If you need a refresher or are just new around here, read-on. Otherwise, #BuyNow!
The Salmon Patty is made at Black Label Trading Company's Oveja Negro factory in Esteli, Nicaragua. And no, we didn't make a cigar that taste like a salmon patty. It was the wrappers pinkish hue that earned it this name.
The pinkish hue comes from the Sumatra wrapper, which, combined with the undisclosed binder and filler, makes for a medium strength cigar. But, like salmon swimming upstream, the Salmon Patty won't be around all the time. So, #BuyNow or be the bear without a fish.