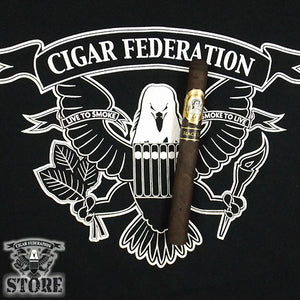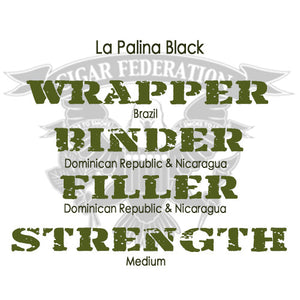 La Palina cigars are known among cigar smokers, as one of the best brands out there. La Palina makes high quality cigars, with the nest tobacco out there, and create flavor profiles that must be tried to be appreciated. If you still have not found your way to a La Palina cigar, this isn't a bad place to start. Although, I would suggest the Black Label for more experienced palettes, so you can fully appreciate the complexity of this smoke.
The La Palina Black Label cigar is sure to please. The rich blend of Brazilian wrapper around the Dominican and Nicaraguan binders and fillers, create a cigar with complex flavors. The full-bodied blend has notes of cocoa and fruit, with an undertone of spice that will earn it a place in anybody's collection.
Even the banding on the La Palina Black says #BuyNow.