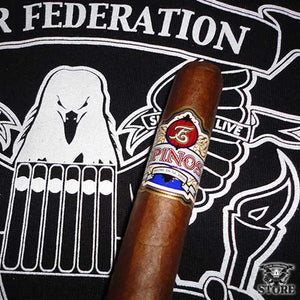 Once Erik Espinosa split from EO Brands, he formed this own company called Espinosa Cigars. The Espinosa Habano was the first cigar he produced in his new venture in his factory, La Zona.
The Espinosa Habano is a bit of a mystery, since Erik won't reveal too much detail on the blend he used. We know one thing though, it is DAMN TASTY!
Your taste buds will be assaulted with pepper, cocoa, cedar, and sweetness. 
For the price, you can't beat it. If you can, then I stand corrected.