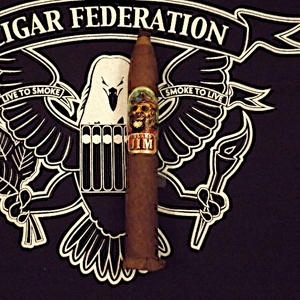 Named for famed cigar man, Jim Robinson, the Island Jim is about the coolest looking cigar we've ever seen. 
It's a torpedo that really isn't a torpedo. The tip is more of an open cylinder. Wow. Never seen that before! The foot of the cigar is shaggy, giving you the chance to taste the filler blend before the wrapper adds it's harmony to the mix.
Chocolatey, creamy, nutty. It's a cigar you want in your humidor, both to smoke and to show off!