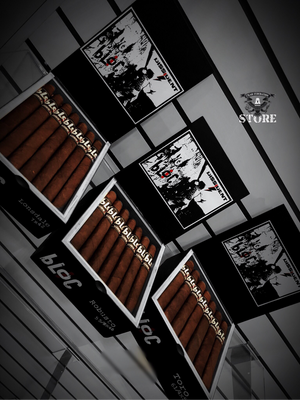 Welcome to the New Brand Launch of DISSIDENT CIGARS!
And we're hella proud to be the FIRST PLACE for you to get these NEW artisanal boutique smokes!
New DISSIDENT owner, Ben Holt, freakin' absolutely hit this thing outta the park with the New BLOC! It's made at Oveja Negra (BLK WKS, BLTC, etc.) using some of the finest tobaccos we've ever seen!
Having had the chance to smoke the new Dissident BLOC...I can tell you first hand how delicious they are! (I predict we will see more than one Dissident blend on Top 25 Lists this year!)
Dissident BLOC features an Ecuadorian maduro wrapper and an Ecuadorian binder. Fillers are from Nicaragua and the Dominican Republic.
Flavors are rich and complex! Full-bodied, Med/Full Strength. Toasty notes of caramel, cream, cocoa, coffee beans, black pepper, cedar, brown sugar, and leather.
I can tell you...my humidor is full of these...and I highly recommend you get some in your humidor too!
DON'T FORGET: These are from the inaugural first production! Don't miss out on owning a piece of cigar history! *shipping begins the week of 9/9
Get Yours NOW!