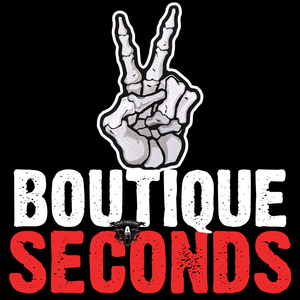 **NEW & DELICIOUS BOUTIQUE SECONDS JUST LANDED!**
👉UPDATE: We were able to get even better pricing for these amazing BOUTIQUE SECONDS...so we're passing the SAVINGS onto you by lowering the price to only $24.95/fiver!👈
If you ask any boutique cigar maker if they have "seconds" of their cigars...they'll all bluntly tell you "Hell, no!"
And that's kinda true and kinda not true. First, they don't want cheapen their brand image by offering seconds. Second, any "seconds" they have are squirreled away into the treasures of their personal cigar stash. 
So what is a "Second"? Well those are the cigars with a slight aesthetic issue. For example, the wrapper is too light or dark, or has a sun spot. The cigar could be a little too big or small when it was rolled. 
BUT...they smoke and taste just as good as the "firsts"! (That's why the cigar makers keep them for themselves!)
WELL, GUESS WHAT!?! We know a lot of these cigar makers and we've talked them into giving us some of their Boutique Seconds!
The deal was that every cigar had to have the band removed. That way no brand was getting any pushback for making their seconds available.
Each order of Boutique Seconds will be different depending on what's available at the time. Literally, the lineup will continually change as cigar production after cigar production is made by a whole bunch of different brands in different factories. 
So no 2 orders will ever be the same!
Now's your chance to smoke some phenomenal boutique cigars at a fraction of the retail price! Absolute No brainer here!
Get Yours NOW!