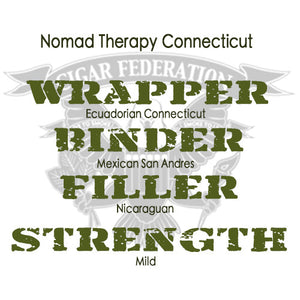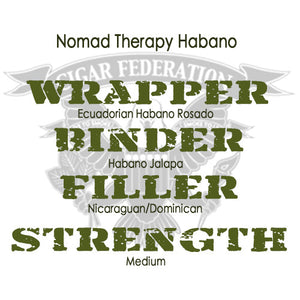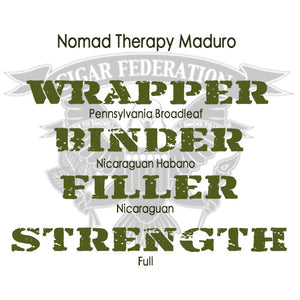 *TOP STAFF RECOMMENDATION!*
We all need some Therapy. 
Why? The world is a crazy place…and it's even crazier if you're humidor is running low!
And…THERAPY is just what the doctor ordered!
Pound for pound…you aren't gonna find a more delicious and rich cigar for this price. It just isn't possible. 
These THERAPY blends should easily be DOUBLE THE PRICE! The quality and age of the tobacco used makes these absolutely "Top Shelf"!
THERAPY comes in 3 outstanding blends: Maduro, Habano, and Connecticut It's made at Tabacalera Fernandez in Nicaragua.
Flavors for these 3 blends is amazing! Very rich. Very complex. Just...wow!
Here's a flavor profile for each blend:
MADURO: Espresso beans, dark chocolate, molasses, caramel, raw sugar, earth, cedar, cream, leather, cinnamon
HABANO: Milk chocolate, vanilla bean, heavy cream, cedar wood, mocha, cinnamon, all-spice, cashews, brown sugar, fresh brewed coffee, and black pepper.
CONNECTICUT: Vanilla, light brown sugar, almonds, latte, white oak wood, cinnamon stick, graham crackers, clove, milk chocolate
Guarantee you won't find better cigars for this price!
Get Yours NOW!