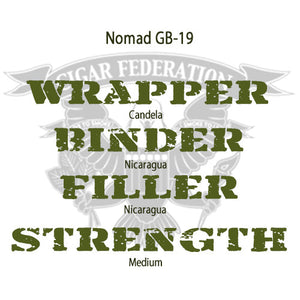 It ain't easy being green.
Not for Kermit the Frog or for Candela wrappers.
Many smokers shy away from this leaf because it looks weird and sometimes it doesn't play well with other tobaccos.
But GB-19 came to change that stereotype. 
GB-19 has such great flavor that it's hard to believe this is a Candela. 
Medium/Full strength and loaded with goodness.
GB-19 features a vibrant green Candela wrapper and Nicaraguan binder and fillers. 
Expect flavors of black pepper, dark chocolate, heavy cream, coffee, raw sugar, and black tea.
Amazing! Get Yours NOW!