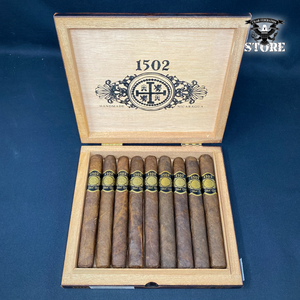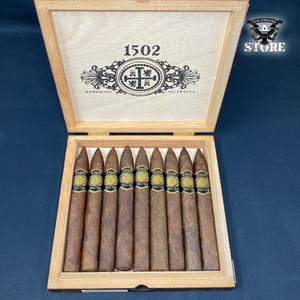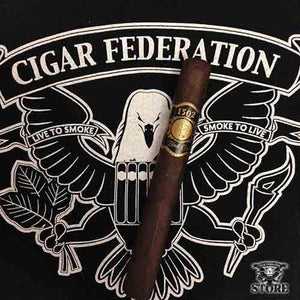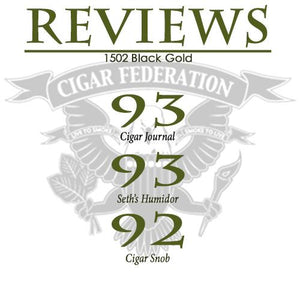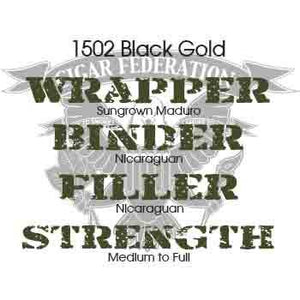 *VERY HIGHLY RECOMMENDED!*
The 1502 BLACK GOLD was blended for SERIOUS boutique smokers who like their cigars bold and intense!
No wonder it received a 93-RATING from Cigar Journal! 🏆
1502 BLACK GOLD has been in our daily smoking rotation around the CigFed warehouse for years and years. Every since we met owner Enrique Sanchez, in fact.
1502 BLACK GOLD is loaded with Nicaraguan tobaccos…all wrapped in an elegant Sun-grown maduro wrapper leaf. 
The flavor notes in the 1502 BLACK GOLD are provocative and rich. You will taste notes of espresso, cream, black pepper, molasses, cane sugar, toasted almond, dark chocolate, and cedar. 
This cigar is one of the top boutique blends that you're gonna smoke. Period. 
My sage advice…You should have a box of these in your humidor at all times!
GET YOURS NOW!